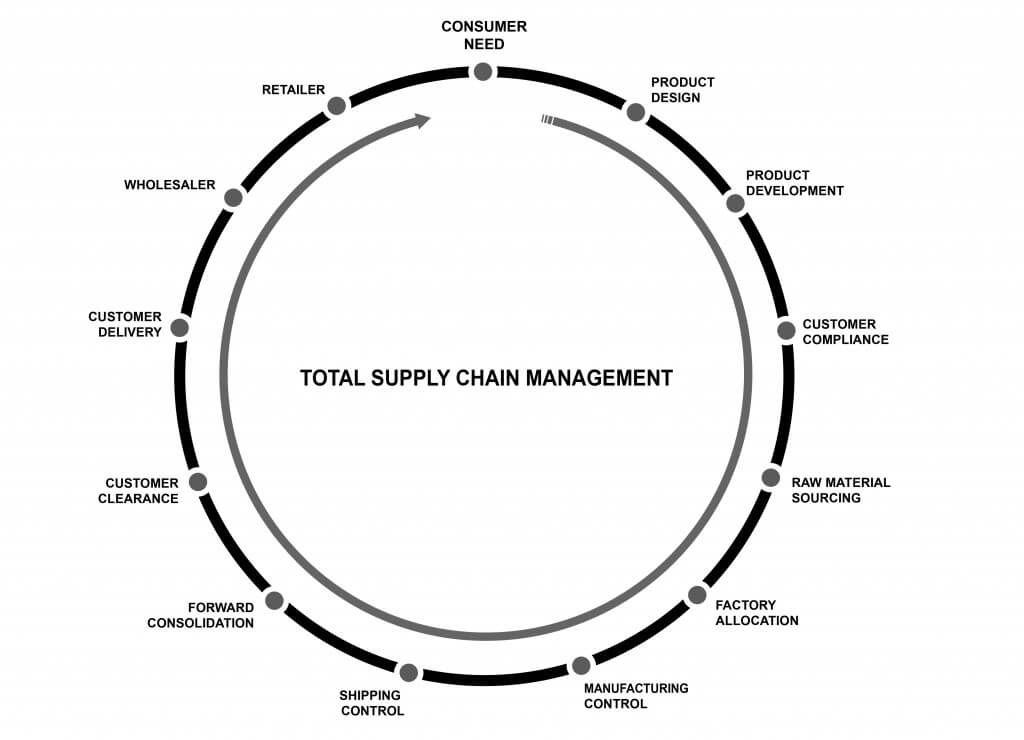 Working with Brightview is so much more than just manufacturing apparel. Whilst our garment manufacturing is our key to success, we have broadened our capabilities to include every step in the Supply Chain Process to meet our global clients full order requirements.
We follow a methodical process from start to finish for every customer order we receive as highlighted on the cycle above.
 Following this process and continually improving our procedures guarantees our customer's orders are managed and completed on time and to our customer's quality and order requirements.